Hi everyone! I'm an unemployed twentysomething college student!
So when I read today that Jil Sander
is introducing a diffusion line next spring
, I literally jumped for joy. THANKS RAF <3 you're the best!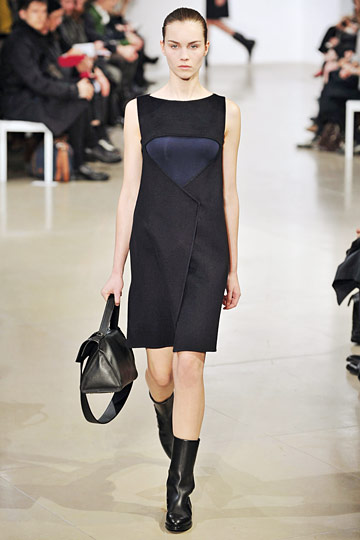 I'll take a diffusion-line version of this, thnx.
I'm thrilled that Chicago has a Jil Sander boutique in the Gold Coast. I plan on shopping the new collection the day it arrives in stores next year. I should have a job by then...I hope...